River Island Golden Ticket Activation
Added: 16th September 2012
What They Asked For

Exciting and measureable campaigns engaging and driving footfall of the student population across 5 major UK cities.

What We Did

We desgined a activation which linked an face to face experince but extended to they online output. Distributing River Island "Golden Tickets" across Manchester, London, Newcastle, Bristol and Glasgow inviting students to an exclusive student shop-in at whichever city they were spotted in, the most stylish of which were added to the River Island Insider website in a gallery of 'style spotted' feature. Each city had 350 Golden Tickets which each gave the bearer queue jumper access to the exclusive events and enter them into a "win a winter wardrobe" (£500 RI vouchers) competition.
In-store promotions included 20% off selected items, a live DJ playing music to the store, bars with bar staff provided by ourselves and nail technicians and makeup artists offering free makeovers to students with golden tickets.
We wanted to design and create a live event that had exclusivity and an insider feel to it with all participants feeling they were privy to something for only the select few. Creating an immersive experience was crucial within this activation to give people something they would remember as well as drawing in they online plaform for extended reach.

Outcome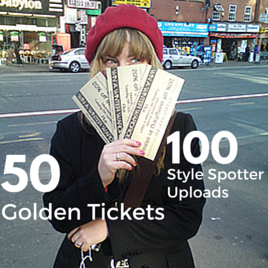 Hitting all ROI tagerts set by the client and creating taffic to the website.
""We used Independent Events to promote and staff our activities. They delivered well executed promotional activities meeting all footfall and sales target set within their proposal, and also a highly professional, well managed instore team""
Natasha Young - Off-line Marketing Manager - River Island
Related Images