Privacy Policy
Independent Events Data and Privacy Policy
Independent Events (IE) holds data subject and client information in a secure, legal and safe way. Information on data subjects is not shared with any third parties without prior consent acquired from the staff member. Any sensitive information is used only for relevant reasons with explicit consent received from data subject.
Consent
Data subjects are self-employed freelancers working within experiential marketing and live event promotions. To sign up to IE's staff database as a data subject, it is a requirement to physically sign a contract (electronically) explicitly giving consent from the data subject to the controller (IE) to contact them regarding opportunities for work within their respective fields. The source of data is therefore the data subject and the most explicit form possible. Children are not accepted on to the system and must have an age of at least 16.
There are no silent opt-in options and no pre-ticked opt ins, consent is given explicitly and directly by data subjects with no secret subscription options.
Data Storage and Types of Information
Data is scored with Staff Connect who act as processor within this dynamic. Sensitive information is stored in a mariadb relational database that only staff connect developers have access to. Passwords and all sensitive information is stored in an encrypted format. No secure information is stored anywhere else, meaning that it is only in one secure and encrypted location. No information is stored physically within any local computers or systems within Independent Events.
Data minimisation is put into place by only using account information necessary for work carried out, bank information is sensitive information however we only use bank account numbers and sort codes in order to pay staff members for works carried out. Other options that may be sensitive including clothes sizes but these are only applicable for costumes and uniform purposes which are common in experiential, and these are optional/on a job to job basis. This gives data subjects choice and control of information they submit and they have full access to view and alter any information they have submitted to our system. Data on health or sex life is not relevant and therefore not requested by IE of data subjects.
Access to Data
Subjects can view their information but it is not available to anybody else within the staff database. Data only held due to legitimate and consensual interest of acquiring promotional work opportunities and subjects are able to opt out of any correspondance and be removed from any Independent Events databases at any time.
Communications
Data subjects only receive emails pertaining to jobs that are specific to their geographical area or their skillset. This ensures data minimisation as data subjects are only contacted when the communicate is related directly to them or their industry and at no other time.
The only reason for IE to contact data subjects is to directly contact staff members, with information never sold or shared with any third party, securely stored just to contact staff members about jobs. Data subjects have the chance to opt out/delete their profile and all details permanently at any given opportunity with no contracts or minimum time requirements.
NEWS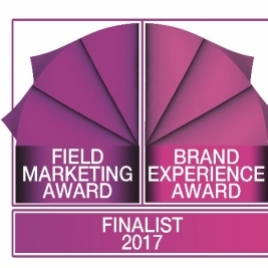 BLOG