IE Business
We design, deliver and create results for your brand, activating your brand potential and creating award winning 360° experiential campaigns which deliver results.
We believe in creating the 'physical link' between your brand and its audience, combining engaging, inspiring and digitally connected immersive brand activations, which create brand loyalty. As the world increasingly interacts via screens we connect those screens to face-to-face engagement, driving brand memories through live engagement.
We work in a 360° way which in short means that we think about how to amplify the live activation to create deeper reach with results. Creating social impact through user and brand engagements that drive reach through multi channels. We don't just think about today's impact but beyond, which leads to campaigns that create physical memories and online impact.
With outstanding passionate nationwide promotional staff, event managers and digitally skilled brand ambassadors, we have the understanding, creativity and know how to reach your audience and activate your brand in the lives of your target audience. Working across all industry sectors, all around the UK with brands and agencies a like we are the experiential partners you need in your team.
But one thing we always do is to put your brand at the centre of our work.
To find out more about our work have a nosey round our case studies, read our blog and get in touch.
IE Services

What Our Clients Say About Us
Nick Clennett, Head of Transport Strategy, Gateshead Council (Road Respect)
"Independent Events have worked with the NSRI for a number of years. We have always found them to be very engaging, responsive to our needs, very innovative in terms of their output and always exceeding our expectations. They understand the needs of the partnership, is has been shown repeatedly with the fresh and unique campaigns they have delivered".
Jamie Collin, Brand Activation Manager, Halewood International
"The staff provided by Independent Events were of the highest calibre. Their appearance, enthusiasm and professionalism were highly admirable and they adapted and undertook any task asked of them in their stride to ensure the brand and activity was a huge success. I would have no hesitation in recommending Independent Events and we look forward to working with you again in the near future".
Jack Hamilton, Mash Direct
"The show in Glasgow went fantastically well and both Jackie and Jane were brilliant. Once again I am hugely impressed with the professionalism of the Independent Events team, the can-do attitude and consequently the great results. We had our most successful Glasgow show to date and I will certainly be calling Independent Events for any of our needs in the future".
NEWS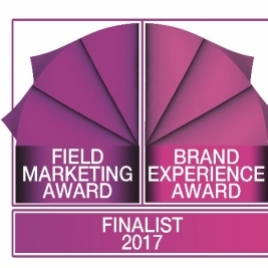 BLOG