Brand Activations
IE Nominated for Three FMBE Awards 2016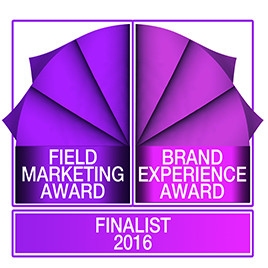 Added: 15th September 2016
We've been nominated for not one, not two, but three FMBE (Field Marketing and Brand Experience) Awards 2016!
The nods come as a result of our Road Respect #SpotRoadi summer c.... View Details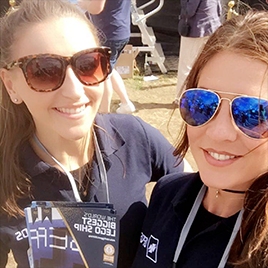 Added: 5th September 2016
Our fantastic brand ambassadors were kept busy at Blyth's Tall Ships Regatta at the weekend, promoting DFDS' discounted Amsterdam cruise offers alongside the biggest LEGO ship known to .... View Details
Boohoo Nominated For Two High Street Fashion Awards 2016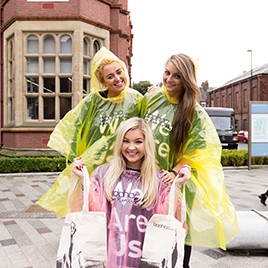 Added: 16th May 2016
Our brand ambassadors have been hitting the streets of the UK over the past two weeks to get out the vote for boohoo.com in support of two ITV Lorraine's High Street Fashion Awards. Boo.... View Details
CIM Marketing Awards Nominations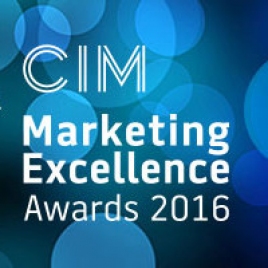 Added: 27th January 2016
Independent Events (IE) are absolutely ecstatic to announce that they have been nominated for not one but two CIM Marketing Excellence Awards 2016! The award nominations categories.... View Details
Shopping Angels at Dalton Park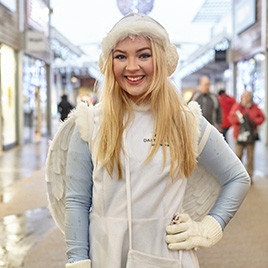 Added: 11th December 2015
Our team of Customer Service + Shopping Angels have descended on Dalton Park Outlet Shopping Centre this festive season, sharing random acts of kindness and supporting the centre's shoppers e.... View Details
IE Win Sustainable Travel Contract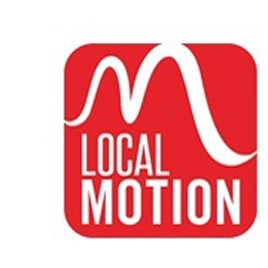 Added: 18th October 2015
After a year of 47% growth, IE's sustainable travel client list continues to grow with more and more looking for experiential and staffing expertise. This looks set to continue followin.... View Details
IE Shortlisted for Two Field Marketing & Brand Experience Awards
Added: 10th September 2014
Independent Events are extremely excited to have been shortlisted for not one, but two Field Marketing & Brand Experience Awards for their augmented reality roadshow for long term client Road R.... View Details
Puma and Arsenal FC Water Projection Experiential Marketing Experience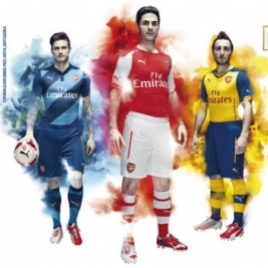 Added: 28th July 2014
Puma have impressed us with an amazing experiential activity, presenting a water projection unveiling of their new kits above The River Thames and streaming it live around the world on Twitter.
....
View Details
The Copper & Breathalyser Road Respect Pop-Up Shop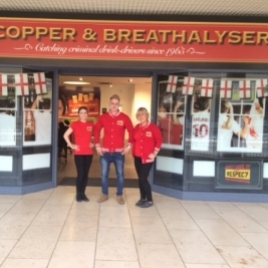 Added: 25th June 2014
Independent Events have continued their successful Road Respect campaigns by bringing a brand new pop-up shop to the Gateshead based intu Metrocentre.
The FIFA world cup is currently taki.... View Details
Cadbury Take Over Waterloo Station screen with Augmented Reality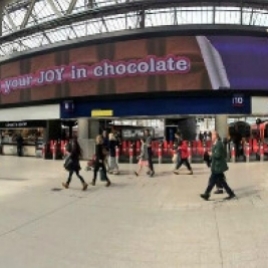 Added: 4th June 2014
Cadbury have brought to life the UK's largest digital screen at Waterloo Station with their brand new #FreeTheJoy campaign, using augmented reality to transform the screen in to a motion-captur.... View Details
Coca-Cola introduce Mini-Kiosks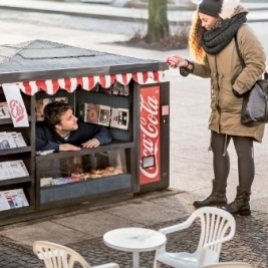 Added: 22nd May 2014
Always looking to create exciting experiential experiences and get creative with their promotions, Coca-Cola recently took to 5 major cities in Germany to promote their new mini-coke cans, and they.... View Details