Go-Smarter To Work Northumberland
Added: 9th July 2015
What They Asked For:

A way of directly engaging with Northumberland based businesses to promote the Go Smarter To Work campaign, encouraging Northumberland employees to travel "smarter" to work by using public transport, walking or cycling.

What We Did:

Targeted 10 key Northumberland business areas in Cramlington, Blyth, Ashington, Dudley and North Seaton. At each location Independent Events provided a team of promotional staff, a fully branded electric vehicle and a soup chef who cooked and distributed cups of free soup at each location to the Northumberland employees.
As well as the free soup, promotional staff encouraged employees to fill out Go-Smarter To Work surveys detailing how they made their daily commute into work. They offered advice and free leaflets full of information on sustainable travel to supplement the survey questionnaires.

Outcome:
The feedback from participants led to the following statistics:
43% of participants said their perception positively changed after engaging with the event staff, 7% of participants strongly agreed with this
42% of employees were more likely than before to try a different mode of transport to work
83% were more aware of the different options available to them than before the events
39% of people after engaging with the live activations requested further information
- Go Smarter to Work
Other case studies for Go Smarter to Work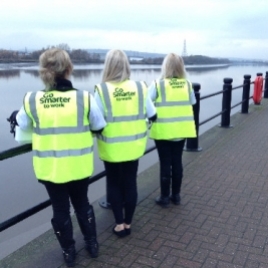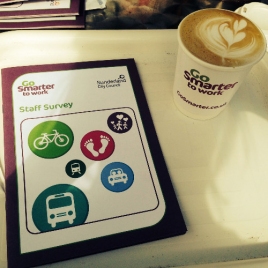 Related Images