DFDS at The Tall Ships
Added: 6th September 2016
What They Asked For
A way of promoting DFDS' Amsterdam mini-cruise and hotel break offers at the Tall Ships Regatta event in Blyth.
What We Did
Provided promotional staff who manned the dedicated DFDS stand at the event. The staff were available throughout the day to give information and field questions from the thousands of visitors. They used promotional materials as well as their own insight and knowledge of the brand to encourage people to take advantage of the DFDS breaks.
The promotional models were joined at the event by the Guinness World Records largest LEGO ship on the planet named Jubilee Seaways. The ship was created to mark the 150 year celebration of DFDS and measured in at 12.35m long, weighing 2,860kg constructed by 7000 people across 20 different countries plus a dedicated team of professional LEGO builders and LEGO fans, using a total of 1 million pieces.
The activation was linked to a DFDS digital campaign which featured a competition, with visitors encouraged to take photos and selfies with the LEGO ship, utilising Facebook Twitter and Instagram with the #WordsBiggestLEGOShip hashtag.
Outcome
The promotional staff interacted with thousands of people at the event. They gave info and advice to those new to the DFDS brand as well as the sea travel enthusiasts who were incredibly enthusiastic about the LEGO ship and the DFDS offers. Data capture was a large part of the day, with staff taking email addresses down of those entering the online competition. Crowd handling was also top of the priorities list, as the queues were non-stop throughout the day.
- DFDS Seaways
Other case studies for DFDS Seaways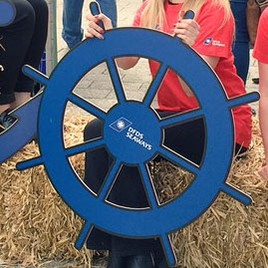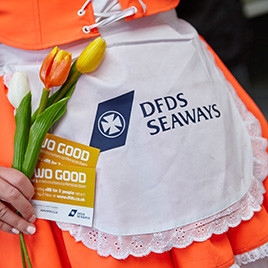 Related Images