Experiential Marketing
Are you putting experiential at your centre? If not why!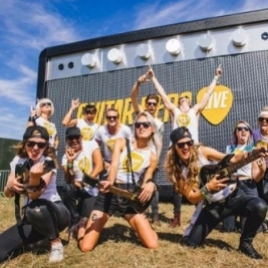 Added: 2nd November 2016
If your agency or brand isn't putting experiential at it's centre then its time to ask why? Before your left in the marketing past!
So yet another Institute o.... View Details
What Has Experiential Marketing Got To Do With Road Safety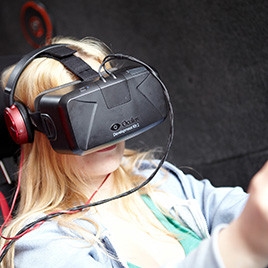 Added: 18th April 2016
I see a lot of road safety campaigns going down very similar lines and while they have been effective over the years, in todays millennial media world do these traditional methods still work with a.... View Details
#NAW2016 Harvey my life as a apprentice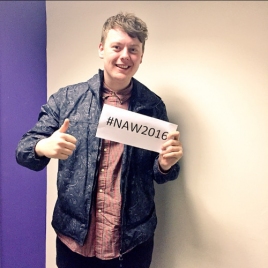 Added: 18th March 2016
It's national apprentice week; you may have seen the hash tag NAW2016 trending on Twitter.
#NAW2016 represents a section of young people who do there learning in a work place .... View Details
How VR Can Create More Than Instant Effect In Experiential Marketing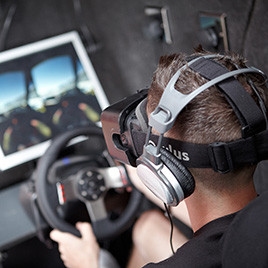 Added: 1st March 2016
Virtual Reality (VR) is a great immersive engagement tool as it directly transports the consumer into the brands world. The moment the headset is placed over the eyes the user is consumed by it and.... View Details
Get Eggsperiential This Easter!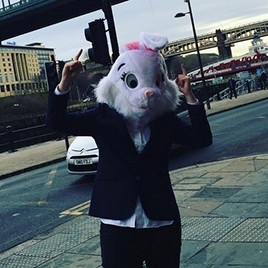 Added: 1st February 2016
Ok so you might have just made it through Dry january but give it two shakes of a chick's tail and Easter will be upon us. Easter remains the second biggest retail event after Christmas.... View Details
Why physical experiential experiences are breaking through the screen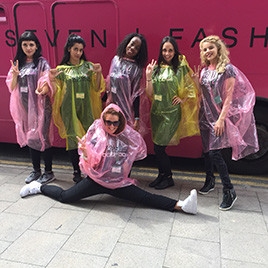 Added: 26th November 2015
As the marketing world stampedes the digital playground to deliver direct engagement, it's worth remembering the importance of face-to-face communication and the real memories this creates.&n.... View Details
Oculus Rift and Behavioural Change Marketing with Road Respect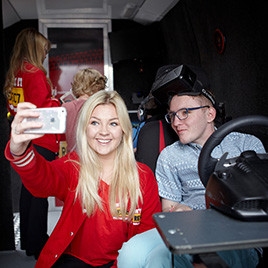 Added: 2nd November 2015
Road safety is not the most thrilling subject matter or one that instantly springs to mind when you think of experiential marketing, but we view it differently here at IE, we see it as the perfect .... View Details
Why experiential marketing is stronger than ever before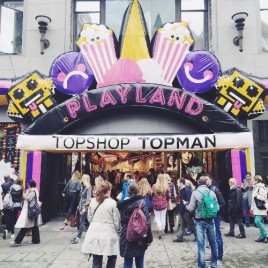 Added: 30th June 2015
At one time or another experiential marketing campaigns have been considered a fleeting fad. Recently however it has edged it's way into the spotlight of a brand's marketing communicati.... View Details
Why we love the Topshop Playland activation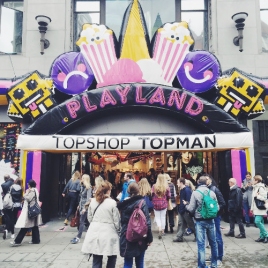 Added: 4th June 2015
Last weekend the flagship Topshop on Oxford Street in London was turned into a giant playland of retail fun and we loved it, not only because it was both playful and fun but because of the way it s.... View Details
Choose Happiness with (Coca-Cola Experiential Activation)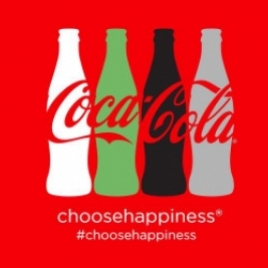 Added: 4th June 2015
Coca-Cola have once again provided a marketing campaign that combines experiential and digital elements to create an all encompassing strategy with a huge overall reach. The Choose Happ.... View Details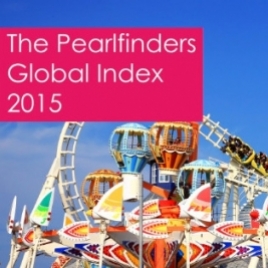 Added: 8th April 2015
Marketing experts Pearlfinders have recently revealed that an increasingly high number of companies are boosting their use of experiential activation techniques within their marketing campaigns. Th.... View Details
Road Safety with Oculus Rift & Toyota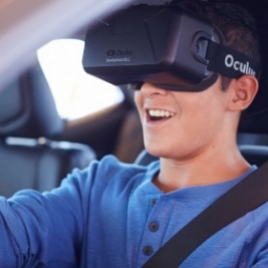 Added: 27th March 2015
As the top grossing companies allocate more time and money in to developing experiential marketing campaigns and activations, new technologies are playing an ever increasingly significant role with.... View Details