Metro Rugby World Cup Activation
Added: 3rd October 2015
What They Asked For
A way of raising brand awareness and improving the brand image of Metro Tyne & Wear, taking advantage of the increased interest in the city due to Newcastle being the host city of the Rugby World Cup 2015.
What We Did
Teams of promotional staff were dispatched to one of the most popular metro stations in Newcastle, The Monument, to spread the word about Tyne & Wear Metro to the public.
The teams took advantage of the high footfall to this very popular area of the city, attracting people's interest with free Metro branded rugby balls as well as the Metro Man character. Alongside the rugby balls, staff also distributed pocket sized travel maps detailing Tyne & Wear points of interest, with the closest Metro stations to each of them.
Social media was utilised within this activation, with the staff uploading images and video using Instagram, Twitter and Facebook.
Outcome
In the 2 days the activation ran for, the staff recorded over: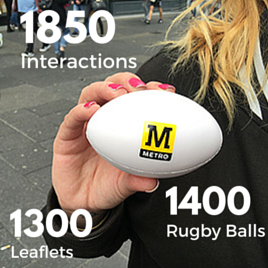 - Tyne and Wear Metro
Other case studies for Tyne and Wear Metro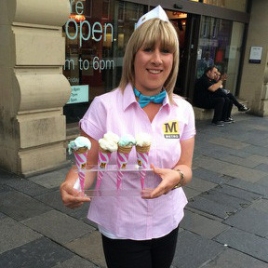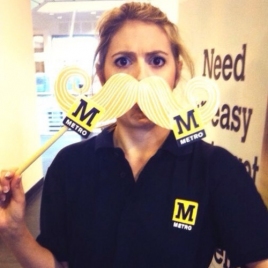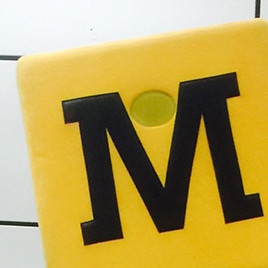 Related Images