Road Respect Oculus Rift Summer Campaign
Added: 18th July 2015
Road Respect Oculus Rift Summer Campaign Video from Independent Events on Vimeo.
What They Asked For
A long running experiential campaign spreading across the summer, utilising live events with new technologies and social media to promote road safety in the North East.
What We Did
Working with developers, designed a bespoke Oculus Rift driving experience based on road safety, the first of its kind in the UK. The experience was housed within a large, converted and designed specifically for the campaign, promotional van named Roadi by the public. Roadi and live event teams of brand ambassadors visited key areas and events around the North East for 42 consecutive days in the summer including Northern Pride and Sunderland Airshow as well as key areas in Newcastle, Gateshead, Northumberland, Sunderland, South Tyneside and North Tyneside.
Within Roadi, members of the public were invited to take part in the various Road Respect competitions, giveaways and of course the Oculus Rift driving experience. Here, before choosing a sober or drunk run, they could choose a specific North East location, passing famous landmarks in each area such as the Newcastle Quayside and The Stadium of Light. In each location they were judged on their driving reactions and safety behind the wheel which was measured by judging their reactions when presented with a series of distractions such as a mobile phone ringing or pedestrian crossing over the road.
Each person was given a score at the end of their run with each score being shared directly to the Road Respect Facebook page. The scores were also sent to them directly with links to share via social media, with a leaderboard also being created and shared on the Road Respect page. This encouraged competition and increased the overall reach of the campaign. Social media was utilised throughout the campaign, using the #SpotRoadi hashtag, where users were encouraged to snap shots of Roadi out and about and share them online to be in with a chance of winning a free prize.
Outcome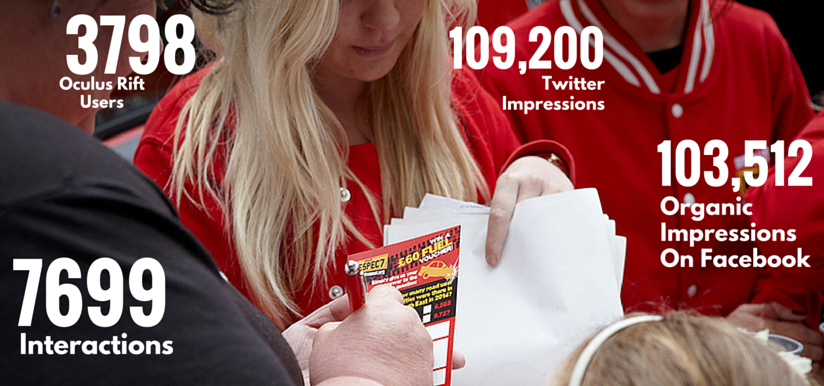 Post event user feedback also showed us the following:
Brand awareness increase of 65%
86% of users rated the experiences as excellent or very good
86% of users said their hazard perception had improved after visiting the live event team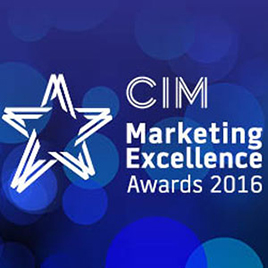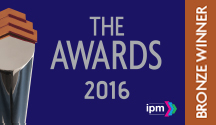 As a result of the activation Independent Events were nominated for two CIM Marketing Excellence Awards; Innovation for Public Sector/SME and Brand Experience and actually took home bronze for Use of Interactive Technology in Promotions.
Independent Events (IE) are absolutely ecstatic to announce that they have been nominated for not one but two CIM Marketing Excellence Awards 2016! The award nominations categories are: Innovation for Public Sector/SME and Brand Experience and come as a result of the 42 day #SpotRoadi campaign with Road Respect over the summer. - See more at: http://www.independent-events.com/news/brand-activations/cim-marketing-awards-nominations#sthash.SUcJgiF2.dpuf
Road Respect Oculus Rift Summer Campaign Video from Independent Events on Vimeo.
Click here for more of our work with Road Respect.
- Road Respect
Other case studies for Road Respect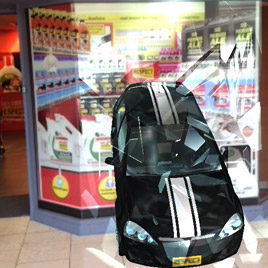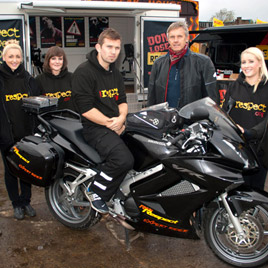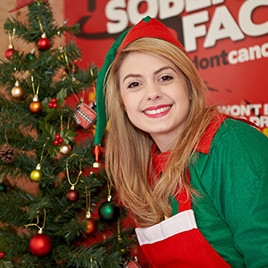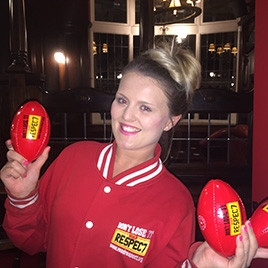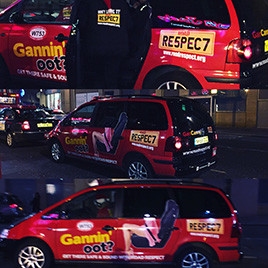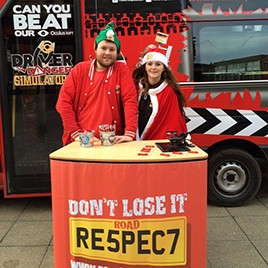 Related Images