Case Studies - Page 6
Below is a selection of our most recent case studies which we hope will provide you with an idea of the range and quality of work that we can supply.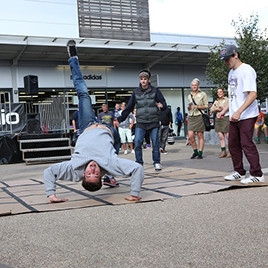 Added: 4th October 2013
What They Asked For:
A unique and fun family day to take place at the shopping centre as part of their week long 10th birthday celebration.
What we did:
After 5 month.... View Details
Dalton Park
boohoo.com - Get the PRIDE Look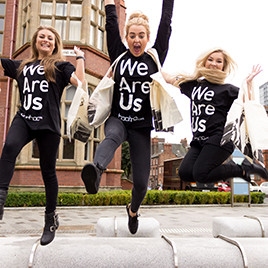 Added: 15th August 2013
What They Asked For:
A way of promoting the newly launched boohooMAN clothing range at one of the largest celebrations of gay culture, Manchester Pride.
What We Did:
....
View Details
""The event ran really well this weekend and the girls were great!" "
Kate Beardow - Marketing Projects Assistant - Boohoo.com
Dalton Park's 10th Birthday Event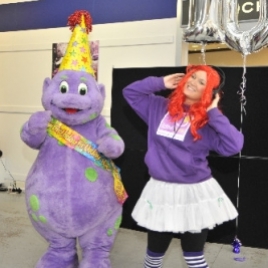 Added: 2nd February 2013
What they asked for:
A way to celebrate Dalton Park's 10th birthday with a series of celebrations.
What we did:
Threw a party at the shopping centre with the theme.... View Details
"we couldn't have wished for a better response, it was great to be able to treat our customers and allow them to take part in the 10th Birthday celebrations. This is the first of a string of celebratory activities taking place and I can't wait for the next one"
Louise Thompson - Marketing Manager - Dalton Park | Seaham in Co Durham
River Island Golden Ticket Activation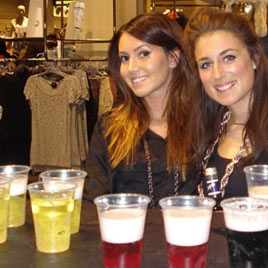 Added: 16th September 2012
What They Asked For Exciting and measureable campaigns engaging and driving footfall of the student population across 5 major UK cities. What We Did We desgined a activation which lin.... View Details
""We used Independent Events to promote and staff our activities. They delivered well executed promotional activities meeting all footfall and sales target set within their proposal, and also a highly professional, well managed instore team""
Natasha Young - Off-line Marketing Manager - River Island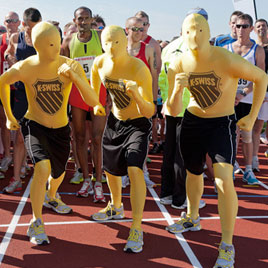 Added: 17th August 2012
What They Asked For:
A team of promotional staff to promote K-Swiss at various marathon events around the country.
What We Did:
Using our nationwide database of event.... View Details
K-Swiss | Manchester in Greater Manchester
Ealing Broadway Shopping Centre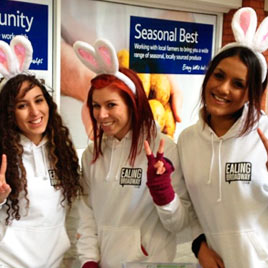 Added: 2nd June 2012
What they asked for:
An array of marketing campaigns and events with highly trained promotional staff.
What we did:
Various experiential campaigns such as fashion show.... View Details
Ealing Broadway | Ealing in London
Christmas grotto at the Dolphin Centre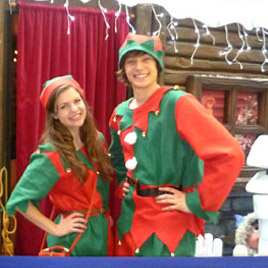 Added: 8th December 2011
What they asked for:
To be provided with a number of child friendly entertainers to undertake the role of happy hard working elves for Santa's Grotto.
What we did:
View Details

The Dolphin Centre | Poole in Dorset
Promotional staff home show exhibition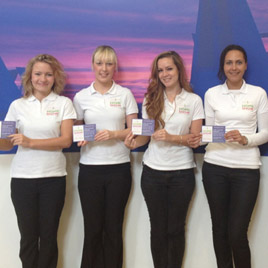 Added: 8th December 2011
What they asked for:
10 of the highest quality promotional staff members with local area knowledge for a total of 60 staffing days, distributing leaflets at a huge 3 day exhibition taking.... View Details
The Home Show
Krash Motorshow Road Safety Exhibition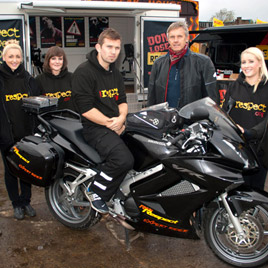 Added: 6th October 2011
What They Asked For:
A unique road safety event for the Road Respect campaign to push the boundaries of what could be could achieved via a promotional events program.
What We Di.... View Details
""I truly believe we have witnessed the birth of something special and look forward to working with the Road Respect Campaign and Independent Events in the future""
Dave Wellden - Cramlington and District Motor Club Chairman - Road Respect