Medeshamstede - Medieval Adventure
Added: 10th October 2018
What They Asked For
An immersive medieval themed event to celebrate the 900th birthday of Peterborough's cathedral.
What We Did
We took the people of Peterborough back in time and created a medieval village. The village featured a functioning water wheel, peasants house, long table for meals and royal meetings, enormous castle walls, stocks, Excalibur stuck in the stone, and lots of photo opportunities and activities within. Trained actors assumed the roles of medieval dancers, courtiers, knights, The Lady and Lord of Medeshamstede, King Arthur, Merlin, a sourceress, Guenevere, a harpist and of course a jester. All of whom stayed fully in character for the duration of the event, adding theatre to a live event setting for a more well-rounded activation.
Crafts took place every day, with crown making workshops, sword making, calligraphy, loom demonstrations, medieval bread making and castle making for the youngsters. Interactive elements included Merlin's Magic school where kids could make their own magic spell using mystical ingredients thanks to the sourceress and Merlin, and kids could also learn medieval calligraphy letter to take home.
Battles took place on set days, with Baldrick and Lancelot battling it out for King Arthur's favour. The life of a peasant 900 years ago was explored, with salted fish on display, bread making and a peasant's house fully equipped with stove, fire pit and authentic medieval trimmings and detailing. A harpist played on while kids dressed up in medieval attire, tried to lift Excalibur from the stone and get photos taken in the stocks.

The actors created an immersive atmosphere which led to a lot of repeat visitors and families literally staying for hours at a time. Dwell time was increased due to the theatrical element, added in with the immersive and interactive nature of activities such as crafts and performances.
Outcome
Overall we saw over 400 children per day, with 2600 participants over the 6 day activation. 1480 crafts were completed over the 6 day event, and 2340 meaningful interactions took place between our medieval superstars and the Peterborough public.
Other case studies for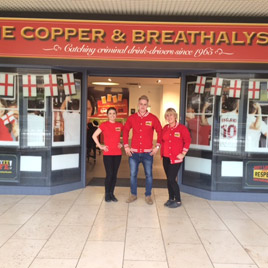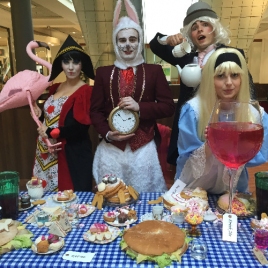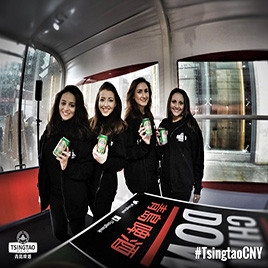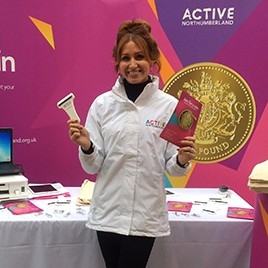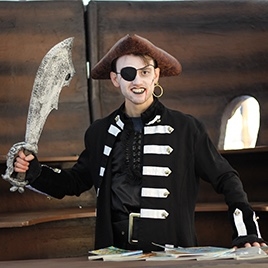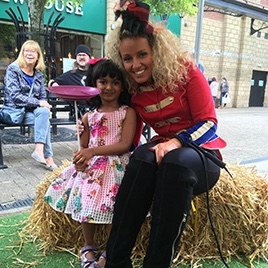 Related Images