Dalton Park's 10th Birthday Event
Added: 2nd February 2013
What they asked for:
A way to celebrate Dalton Park's 10th birthday with a series of celebrations.
What we did:
Threw a party at the shopping centre with the theme of Charlie and the Chocolate Factory meets Alice in Wonderland. This included everything from giant lollipops and sweets, edible cakes and treats, piñatas filled with treats and goodies and even a giant 6ft edible birthday cake for the main man Dalton the Dinosaur.
The day kicked off with a live DJ who welcomed our dolly stilt walkers and team of Party Popper promo girls into the centre to entertain the crowds and encourage shoppers to take part in the party games which included piñata bashing, cake decorating, pin the tail on Dalton and a silent disco musical statues game. A cake decorating workshop allowed visitors to apply their own cake artwork to the 6ft birthday cake, with the 600 people taking part being given a delicious freshly baked cup cake personalised with the Dalton Park 10th Birthday logo as reward.
Outcome:
The day was a huge success with both shoppers and staff enjoying the buzz and theatre created throughout the day. The Party Poppers promotional team were kept extremely busy manning all of the party games with the Silent Disco Musical Statues providing entertainment to bystanders not taking part. We even managed to get Dalton the Dinosaur to take part donning the specially sourced headset and boogying with children and adults of all ages.
"we couldn't have wished for a better response, it was great to be able to treat our customers and allow them to take part in the 10th Birthday celebrations. This is the first of a string of celebratory activities taking place and I can't wait for the next one"
Louise Thompson - Marketing Manager - Dalton Park
Other case studies for Dalton Park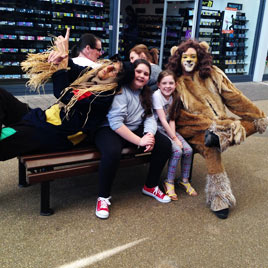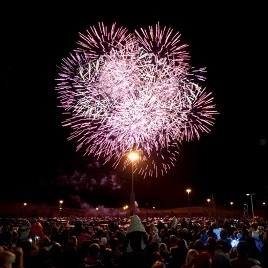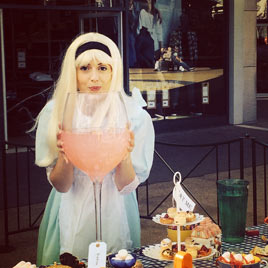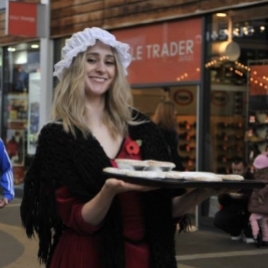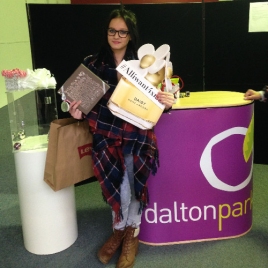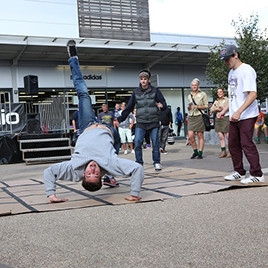 Related Images